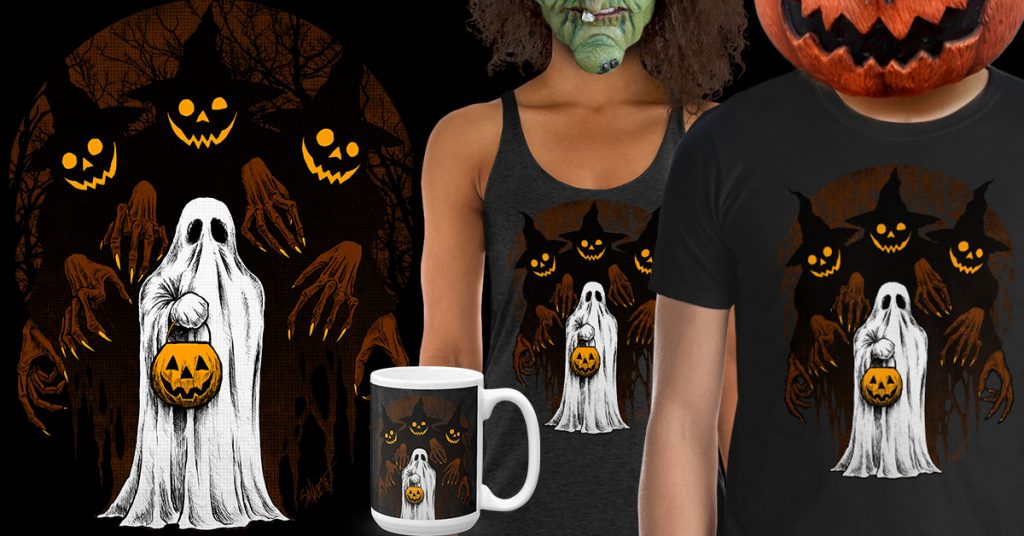 For every kid that ever had to go trick or treating alone, you were never really alone on Halloween!
There are 15 products with my new drawing "31" available in the shop – visit https://shopsinister.com/search?q=thirtyone to see them all, or just search "thirtyone" at ShopSinister.com. Please note that some preview images may look a little fuzzy – there's a lot of subtle halftone/dot work in the moon and other elements that small previews just can't render. Don't worry – the actual printed items look great!
Then, of course, there's the rest of ShopSinister.com, overflowing with ghastly Halloween-themed goodies, and you can get 15% off EVERYTHING (if your purchase equals $20+) with coupon code WEEN18!