Posted : December 8th, 2018
Comments: 0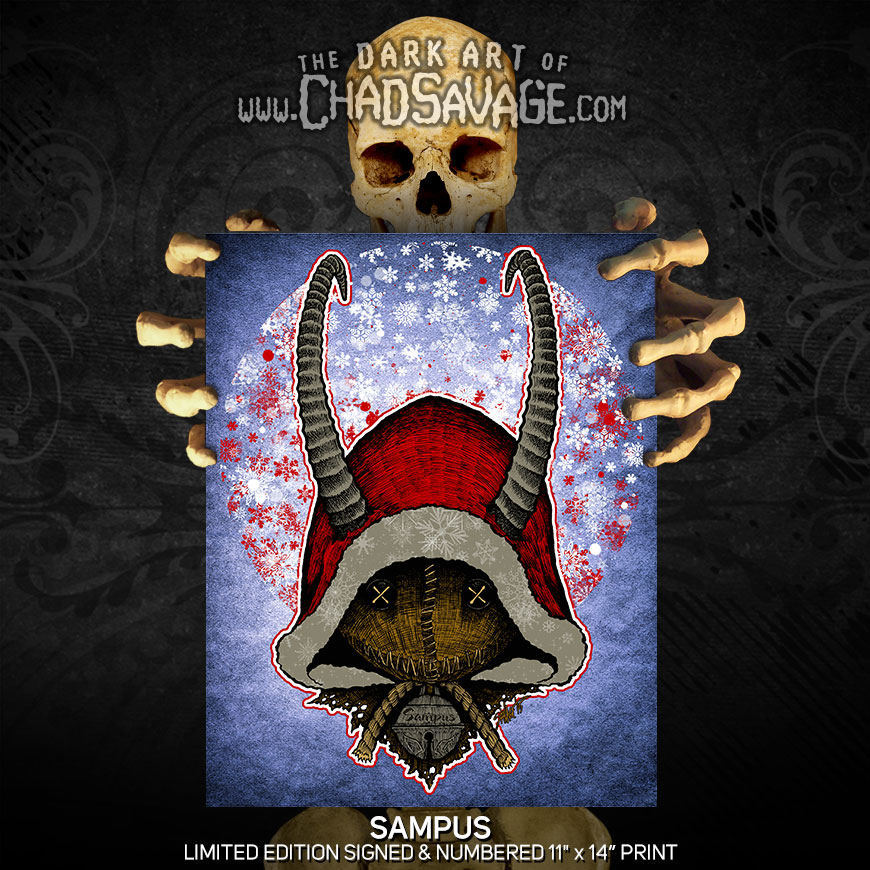 A mashup of two of my favorite holiday icons! Sam (Trick r' Treat) + Krampus = Sampus!
Limited Edition Print
Signed and numbered by dark artist Chad Savage
Printed on Epson Ultra Premium Presentation Paper Matte
Limited Edition of 500
Get it at ShopSinister.com, or just order it below!
Leave a Comment
Go to Post...