Posted : November 27th, 2018
Comments: 0
I spent Thanksgiving 2018 in a secluded cabin, surrounded by trees and watching Larry Fessendon's "Wendigo" and "Skin & Bones" episode of "Fear Itself". This drawing was inspired by that experience and the title "Spirit of the Lonely Places" comes from the description of the Wendigo in the film of the same title.
"Spirit of the Lonely Places" is now available as an 8″ x 10″ or 11″ x 14″ art print at https://shopsinister.com/collections/featured-items/products/spirit-of-the-lonely-places-art-print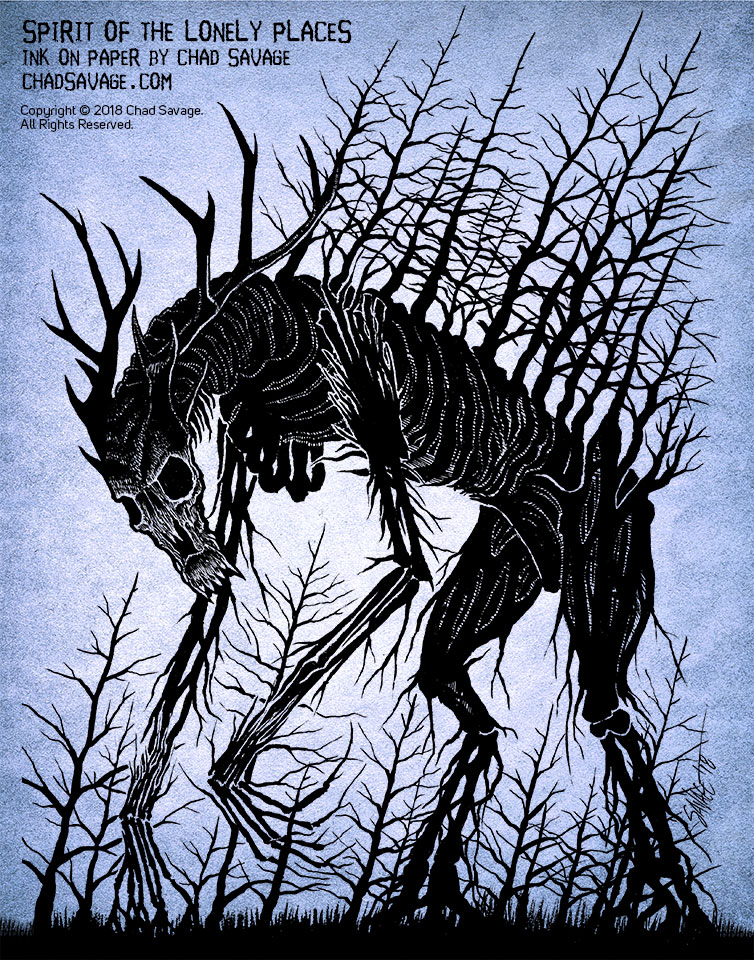 Leave a Comment
Go to Post...