"Halloween Eagle" Now Available as Prints & On Shirts!
Posted : October 25th, 2018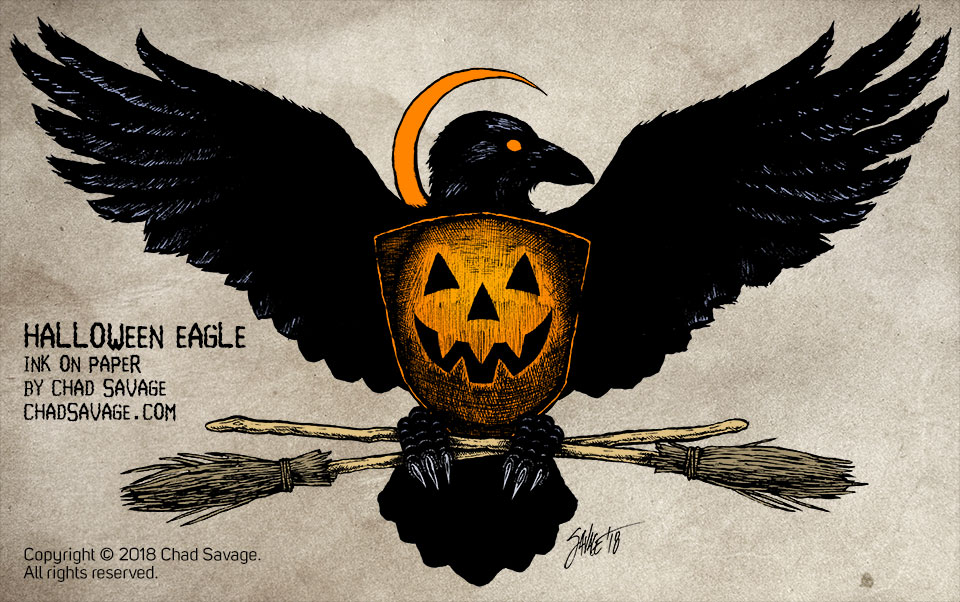 It started with my wife showing me a social media post about a kid that referred to a photo of a crow as a "Halloween eagle", then she felt I should bring that concept to life, referencing the Federal eagle as inspiration. So I did! It's now available as art prints and on an array of shirts at https://shopsinister.com – just search "Halloween Eagle"!