Posted : October 14th, 2019
Comments: 0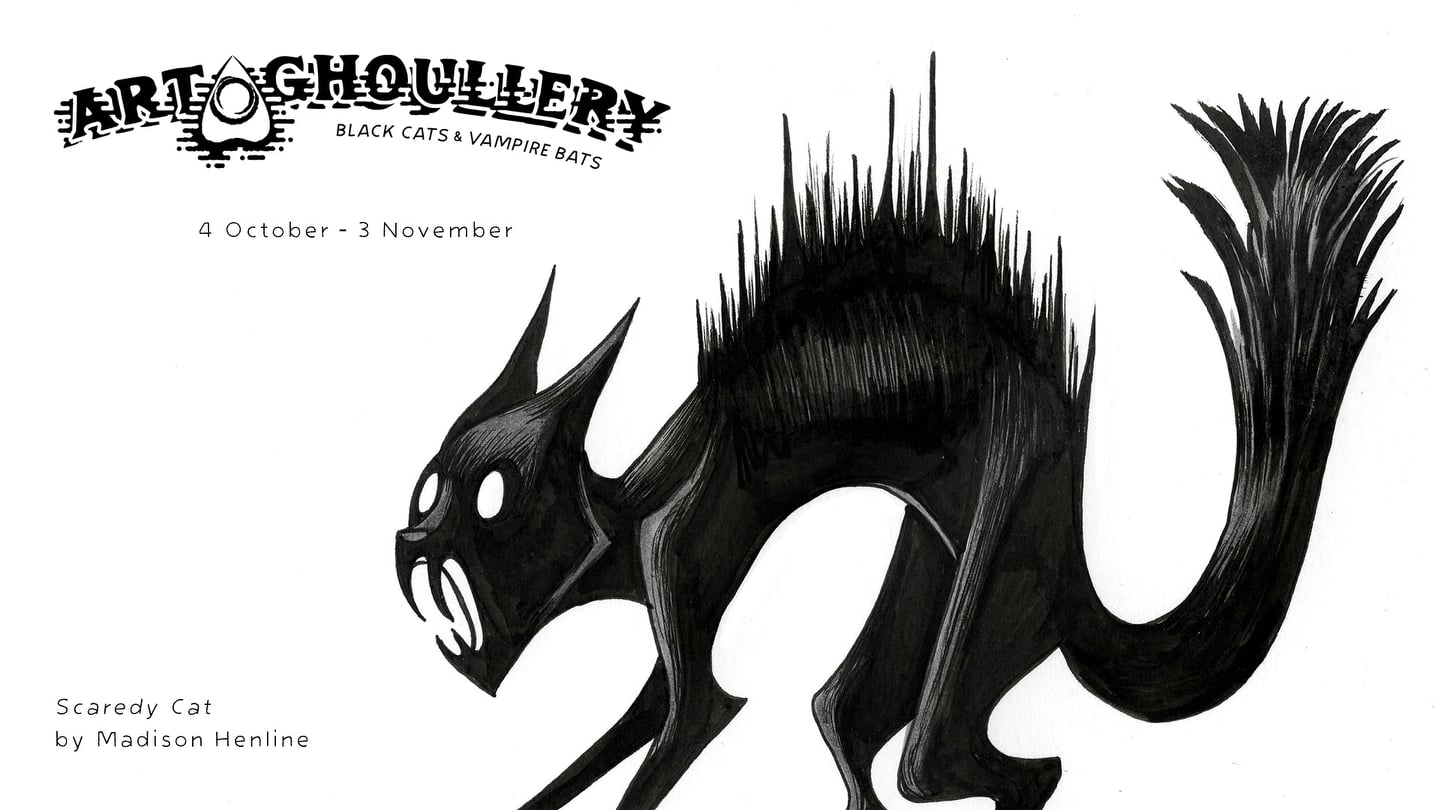 I have several drawings on exhibit currently as part of the "Art Ghoullery: Black Cats & Vampire Bats" group art show at the Rourke Gallery + Museum, 521 Main Avenue in Moorhead, Minnesota.
The Art Ghoullery: Black Cats and Vampire Bats will be on display from October 4 through November 3 at The Rourke Art Gallery + Museum. On October 25, there will be a Masquerade Reception, where the "Best in Show" and "Audience Choice" awards will be presented. The Masquerade Reception will also feature frightening food, dreadful drinks, macabre music, and spooky puzzles provided by Puzzled Escape Rooms.
Website – www.TheRourke.org
Masquerade in the Art Ghoullery on October 25th: https://www.facebook.com/events/1769380636693766/
Leave a Comment
Go to Post...